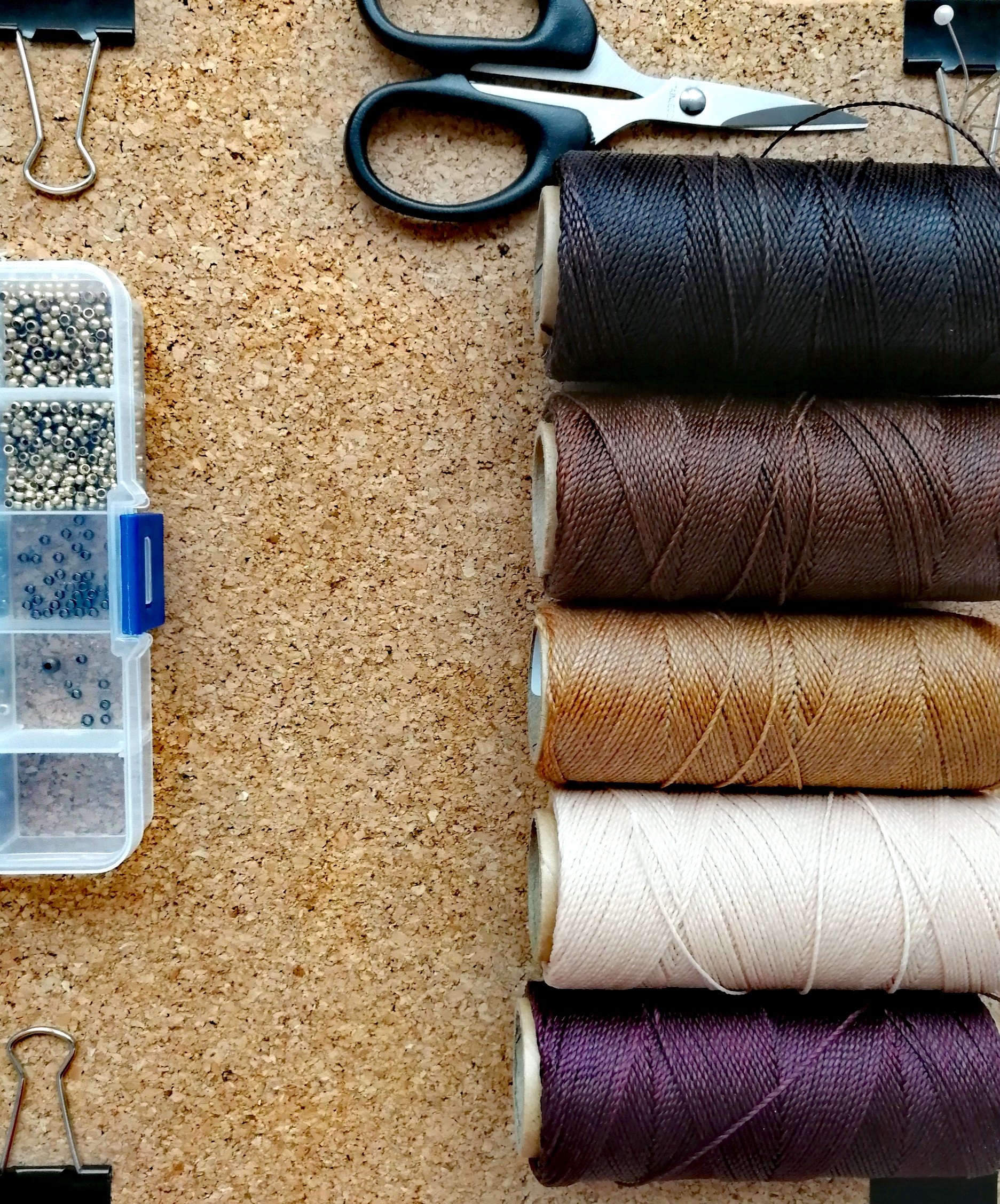 Para realizar mis creaciones uso los siguientes materiales:
Hilo encerado 0.5mm/1mm Linhasita
Hilo plano encerado 0.8mm/1mm
Abalorios de latón, cobre, bronce
Decoraciones de aleación de zinc
Los hilos de poliester encerados son prácticamente irrompibles. Las joyas son únicas y resistentes siguiendo los consejos de uso.
PENDIENTES
Acabo de recibir una nueva colección de pendientes indios, hechos en la India. El material utilizado para estos pendientes es el Latón! Con el tiempo, el latón puede llegar a cambiar de color. Si vas a la pestaña "consejos de uso" te explico la mejor forma de limpiar el latón.
ALERGIAS


Ninguno de los componentes usados para mis creaciones llevan plomo o níquel.
--------------------------------------------------------------------
To make my creations I use the following materials:
0.5mm / 1mm waxed thread Linhasita
0.8mm / 1mm waxed flat thread
Raw Brass, copper, bronze beads
Zinc alloy decorations
Waxed polyester threads are almost unbreakable. The jewels are unique and resistant following "how to use" tab.
EARRINGS
I just received a new collection of Indian earrings, made in India. The material used for these earrings is pure brass! Over time, brass can change color. If you go to the tab "how to use" I will explain the best way to clean brass.
ALLERGIES
None of the components used for my creations have lead or nickel.